Be wary when you enter here. This is the realm of shadows, of dark and dangerous men (like Damon Salvatore) who haunt the night, dark eyes burning with need and desire. Men who will lure you into places you might be wiser not to go, men who can promise to love you forever…and make good on that promise.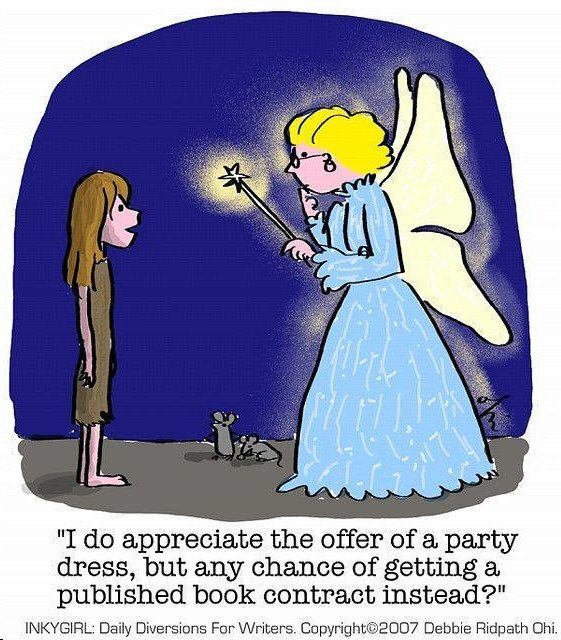 So, here we are, in the middle of June already. I have a historical coming out next month titled BOHANNON. I love this story. I recently finished another paranormal which will likely be out at the beginning of 2024, and I'm currently working on another paranorma. When I finish this book, I hope to write another historical.
The Morgan Creek story I was working on sort of fizzled out, but I haven't given up. I still want to write another Saintcrow book.
Happy Summer!

COMING SOON
Midnight Desires 2024
VAMPIRE ROMANCES BY AMANDA ASHLEY

1. Embrace the Night 1995

2. Deeper Than the Night 1996

3. Sunlight Moonlight 1997

4. A Darker Dream 1998
5. Shades of Gray 1998

6. Midnight Embrace 2002

7. After Sundown 2003

8. A Whisper of Eternity 2004

9. Night's Kiss 2005

10. Desire After Dark 2006

11. Dead Sexy 2/07
12. Night's Touch 7/07

13. Dead Perfect 2/08
14. Night's Master 10/08

15. Night's Pleasure 2/09
16. Immortal Sins 10/09

17. Everlasting Kiss 2/10 **
18. Everlasting Desire 10/10 **

19. Bound by Night 9/11 **
20. Bound by Blood 10/11 **

21. His Dark Embrace 6/12 **

22. Desire the Night 9/12 **

23. As Twilight Falls 5/13 **
24. Night's Mistress 8/13 **

25. Night's Promise 2/14

26. Night's Surrender 9/15

27. Twilight Dreams 9/1

28. A Fire in the Blood 5/17

29. Twilight Desires 9/18

30. Hold Back the Dawn 9/19
31. Enchant the Night 8/20
32. Dark of the Moon 9/20
33. In the Dark of the Night - 5/21
34. Surrender the Dawn -6/21
35. Night's Illusion - 8/21
36. Secrets in the Night - 3/22
37. Midnight Enchantment 11/22
38. Twilight Destiny 2023

**Available on audio CD from Recorded Books

PARANORMAL/FANTASY ROMANCES BY AMANDA ASHLEY

1. Beauty's Beast
2. Beneath a Midnight Moon
3. Donovan's Woman

4. Quinn's Lady
5. Quinn's Revenge
7. The Captive
8. Midnight and Moonlight
9. Maiden's Song

ANTHOLOGIES

1. Midnight Pleasures
(Darkfest)

2. Stroke of Midnight
(Born of the Night)

3. Mammoth Book of Vampire Romance
(Music of the Night)

4. Masquerade and Other Tales
( Masquerade, The Music of the Night, Sandy's Angel, Jessie's Girl)

5. Seasons of the Night

HOW I GOT BIT BY THE VAMPIRE BUG

Some people love them. Some people hate them. Anne Rice reawakened our fascination with them. Lori Herter gave them a romantic twist. Yes, I'm talking about vampires. Not the blood-sucking fiendish ones who send shivers of fear down our spines, but those dark tortured heroes who give us shivers of another kind.

I can remember how entranced I was when I read Interview With a Vampire, yet how disappointed I was that Anne's vampires were unable to make love. All that charm and charisma, all that raw sexuality, going to waste! Then along came Nancy Gideon's hero in Midnight Kiss. He was everything I wanted in a vampire - he was handsome, mysterious, sexy, lonely, haunted, with just the right blend of danger and tenderness. Oh, yes, I loved him!

Another book that inspired me was Obsession by Lori Herter. Another tortured hero! I loved it.

About the time I was falling in love with children of the night, I reached a point in my career where I felt I needed a break from writing western historicals. As vampires were much on my mind at the time, I wrote my very first vampire romance, a short story titled MASQUERADE for an anthology titled THE TOPAZ MAN PRESENTS SECRETS OF THE HEART, which is now out of print. It was most recently published in a Leisure anthology titled AFTER TWILIGHT, which is also out of print.

As it turned out, a short story wasn't enough, and so I wrote EMBRACE THE NIGHT, currenlty available in eBook and paperback editions. And thus Amanda Ashley was born. Frank Langella was my inspiration for Gabriel. If you've seen the movie DRACULA, starring Frank, then you know why.

Why are we so in love with vampires?

I think the answer is obvious! Think Damon and Stefan Salvatore from "The Vampires Diaries". I am totally mesmerized by Damon, who has the most beautiful, expressive eyes. Then there's the Cullen men from "Twilight". Mick St. John from "Moonlight". Angel from "Buffy, the Vampire Slayer". Nick Knight. Henry from "Blood Ties", Antonio Bandaras from "Interview with a Vampire". When he came onscreen, I remember thinking, "Now, that's a vampire!" The list goes on and on.

They are all, in varying degrees, handsome, sexy, and enigmatic. And they are all looking for that one special woman to ease the loneliness in their lives and make them feel human again. Some are tortured by a horrible past. What woman can resist a man like that?

My love of vampires started with Frank Langella. I saw him in the movie, "Dracula" and I was hooked. Of course, I'd seen other vampires in other movies. I loved George Hamilton in "Love at First Bite". And Angel in Buffy. But Frank was my idea of drop dead sexy. His sultry voice, those deep, dark, compelling eyes, the sensual way he moved….oh, my!

I had him in mind when I wrote my first vampire short story, "Masquerade", and again when I wrote "Embrace the Night". I must confess, I watched the love scene in "Dracula" several times while writing both stories. For a scene with no nudity and, as I recall, not much dialogue, it was smokin' hot. I hear the play was even better than the movie.

Perhaps the most appealing, yet scary part of the vampire equation is the fact that they are very, very dangerous and could be hazardous to your health. Unless you've fallen for one of the Cullen vamps, in which case you're probably safe, as long as you stay away from Jasper!

Then there's the other aspect – if you want to spend more than one lifetime with that special vampire, he can easily arrange it.

I love writing about the Undead because I can pick and choose whatever myths and legends fit the story I want to tell. Some can be awake during the day, some can't. Some can see their reflection in a mirror, some can't. Some love what they are, some don't. Some are born that way, some are made that way. The variety is endless.

I just hope the trend toward the paranormal continues for a long, long time, because I'm in love with my vampire heroes – all of them! I hope you are, too.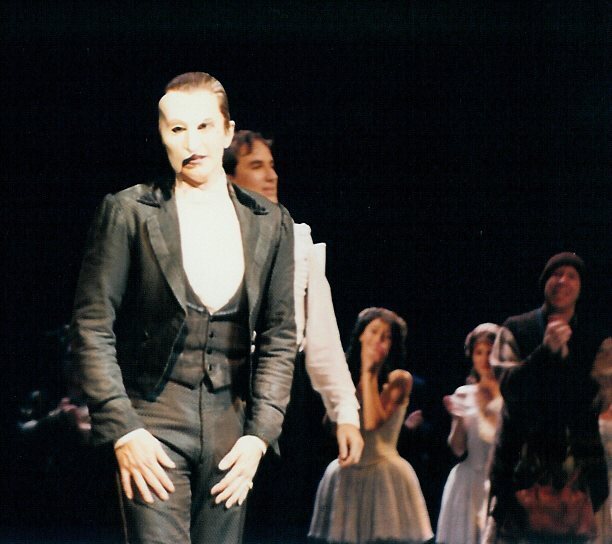 Simply no words to describe the incredible voice of Davis Gaines. We saw Phantom about 25 times and it just got better and better. The masquerade scene is simply stunning, the ending left me in tears.

This play has made such in impact on my life that I've mentioned it in several books. It is especially significant in my short stories, MASQUERADE, and THE MUSIC OF THE NIGHT. Thanks, Davis, for the inspiration.



So You Want to Be a Writer....

Like many authors, I frequently get letters from readers who have the desire to write a book. They ask for tips and/or advice on getting started and how to find a publisher and/or an agent.

I'm a published author, yes, but I sold my first book over 20 years ago, and with all the changes that are occurring in publishing today, I'm afraid I'm not up-to-date on marketing a novel. One thing I do know is that there are no secret words, no magic hand shakes. Getting published takes talent, perseverance, and a little bit of luck.

First, talent. Some people believe this is something you are born with; some believe it can be taught. I believe it's something you are born with, but that's only my opinion.

Second, perseverance. It took me six years and 31 rejections before I found a publisher. If I had given up at 30, I would probably still be writing stories and hiding them under the bed. Never give up!

Luck is an elusive quality. Perhaps a better word would be timing. An editor might read your manuscript one day and hate it, but might have loved it the next day. You just never know. One thing you have to remember is that a rejection is just one person's opinion. Get over it and move on.

You can find many books in the library about how to write a romance and get it published.

If you're writing romance, check in your area for a chapter of Romance Writers of America.

Read Romantic Times Magazine. It will help you know what kinds of books are selling, and also has articles geared toward unpublished writers.

Attend writers conferences. Enter contests. Many are judged by editors. A friend of mine sold his first book that way. He entered a contest, an editor read his manuscript and bought the book. It doesn't happen often, but it happens.

Join a critique group.

Of course, the most important thing you can do is FINISH THE BOOK. Continually rewriting the first three chapters won't get you anywhere. Having someone else read your story is a good idea – preferably someone who is not a good friend and not related, someone who will give you an honest opinion.

Some publishers will only deal with agented authors; some agents won't represent a writer until she's sold a book.

I haven't read a copy of Writer's Market in years, but it used to have lots of valuable information, plus listings for publishers and agents.

When I started writing, I didn't have an agent, I didn't know any published authors. I bought a copy of Writers Market, found publishers who were publishing what I was writing, and starting sending out query letters. As I said above, it was talent, perseverance, and luck.

I hope this is helpful. Best of luck to you!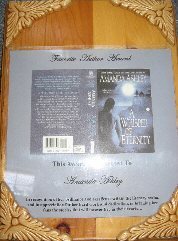 Some of my favorite Paranormal books:


Phantom


These Fallen Angels


The Vampire Viscount


The Sookie Stackhouse Books by Charlaine Harris


Tanya Huff's "Blood" series


The Dresden Files by Jim Butcher


Outlander


The Twilight series by Stephanie Meyer


The Everworld series by K.A. Applegate


The Mercy Thompson series by Patricia Briggs


The Paladin books by Alexis Morgan


The Wings of the Night series by Maggie Shayne
As some of you may know, the artist, Pino, is responsible for some of the beautiful artwork on my covers. I read this on a website and thought I'd share it, as it gives a glimpse into how he got started. He truly is a briliant and talented artist.
"Zebra Books Publishers commissioned Pino to paint his first book cover in February of 1980. This was to be the first of hundreds of covers created for both Zebra and Dell which would define Pino's "romance period," featuring beautiful women in flowing skirts and a then unknown Italian model named Fabio. Pino's classically-based technique, richly warm colors and subtle, yet simple approach to his subjects became the hallmark of his craft, and made him the artist-indemand for Bantam, Simon & Schuster, Harlequin and Penguin USA in addition to Zebra and Dell. To date, he has illustrated more than 3,000 books, including many by Danielle Steele, Sylvie Summerfield, and
Amanda Ashley.
From 1980 to 1993 he dedicated himself totally to cover art. Pino's illustrations combined the elements of his European training and upbringing with a direct and powerful American interpretation that was new, fresh and exciting. Stylistically, he placed his subjects prominently in the foreground, celebrating the human body as he had been trained in the classical Italian genre. This style of illustration proved to be so successful that his work came to dominate and influence the entire romance market."
Some of my covers painted by Pino:
First Love, Wild Love (Original)
Comanche Flame
The Spirit Path
Cheyenne Surrender
Beneath a Midnight Moon
Apache Runaway
Lakota Renegade
The Angel and the Outlaw
Deeper Than the Night
A Darker Dream
Feather in the Wind
and my favorite
Embrace the Night (Original)
Top of Page